Slash Pine / Palmetto Savanna, Everglades Headwaters NWR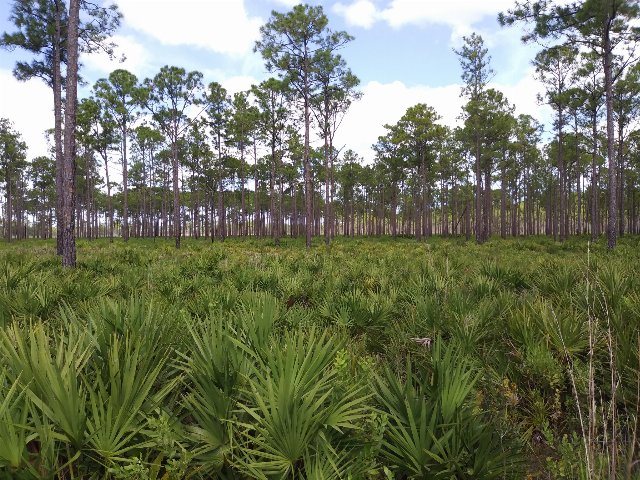 Taken on Oct. 13, 2020
This photo shows a slash pine and palmetto savanna in Everglades Headwaters National Wildlife Refuge, Polk County, Florida. The slash pines' form is evident in this photo, with the trunks being completely straight until the crown, and devoid of lower branches, an adaptation to the prevalence of fire in these communities.

These communities, although wet during the growing season, are prone to fire, especially during the window in spring in which thunderstorms show up but before heavy rainfall arrives. By shedding lower branches, these trees prevent ground fires from spreading into the crown and killing mature trees.
Photographer & Copyright
© Daniel Estabrooks
Inclusion in Plant ID / Comparison Guides
This photo is featured in 1 plant ID/comparison guide:
The other guide is not yet completed and published.