Frequently Asked Questions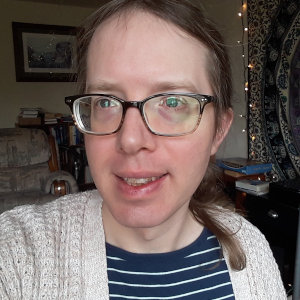 Hello! I'm Alex Zorach and I am the founder and currently sole administrator and author for bplant.org.
I have worked on bplant.org for over a year as a side project with no compensation, and in the subsequent year with little compensation, while using other sources of income to sustain my work. I am raising funding both in order to compensate myself, and so that the project can progress faster, both by me dedicating more time to it, and by hiring others if we receive enough funding.
How does bplant.org differ from existing websites?
The most important answer is a greater focus on ecology, including plants' habitat, life-cycle, and faunal associations. This focus on ecology also involves using ecoregions rather than political boundaries. We also focus on rigorous ID, publishing plant comparison and ID guides.
On top of this, we also employ a lot of newer technologies, such as making our site fully optimized for use on mobile devices without the need to install a separate app, and using dynamically-generated maps.
How can I donate money?
We currently accept donations through Liberapay, which accepts payments through credit cards, bank accounts, or Paypal. We chose to use Liberapay because it allows you to make recurring donations, because it is free open-source software, and because it charges no additional fees beyond payment processing. Liberapay donations are anonymous if paid through Stripe and anonymous except for email address if paid through Paypal; if you would like to be recognized for your donation, please get in touch with us when you donate to let us know the date and amount of your donation so we can recognize you. For large donations, if you are interested in a greater portion of the proceeds reaching us (Paypal or Stripe, credit card processors, take around 3% of a typical transaction) please contact us about donating by personal check.
If you are interested in donating money but none of these options work for you, please get in touch and we can work something out.
How can I support bplant.org if I can't or don't want to donate?
If you want to support us financially but either lack the means to do so, or just don't want to, you can ask others to donate on your behalf, as a gift. You can also share our material with others who may be more likely to donate.
You can also help us a lot by sharing or linking to our site in general, and following our accounts on social media, which you can find links to on the footer of every page. Raising awareness of our site not only indirectly help us raise funds, but, more importantly, it helps get our educational resources to a broader audience, which furthers our mission. More traffic to our site also helps us get better data on what information there is demand for, which helps us to better prioritize our work.
Why would I donate to a business or individual that is not a non-profit organization?
An organization being a 501(c)(3) organization in the United States, or any other type of legally-recognized non-profit organization, is a formality that affords certain tax advantages to organizations that are structured and run in a specified way. An organization's non-profit status is not a guarantee that the organization conducts itself in a way most people would deem charitable. For example, some charities pay their CEO's salaries over $1 million annually (source), and if you look specifically at hospitals and large health clinics, there are many people paid over $5 million in salaries and an overwhelming majority of such organizations paying their top executives over $1 million (source).
For an overwhelming majority of people, the tax benefit to yourself is negligible. Charitable tax deductions in the U.S. are only available to those who itemize deductions. The 2017 Tax Reforms in the U.S. hugely reduced the portion of people who benefit from itemizing deductions. Even if you do personally itemize deductions, you can still achieve more good in the world by giving to a non-tax-deductible cause if that cause is achieving more with your money.
I am committed to running bplant.org with financial transparency that goes above and beyond how typical non-profit organizations are run, publishing our income and expenses in easy-to-understand documents on our website.
How and where will you use the money?
We have negligible costs currently, because of piggybacking on the other websites managed by Merit Exchange LLC, which include RateTea, a site currently with much more traffic than bplant.org, and several other websites. However, as bplant.org scales up to have more traffic, we may need to pay a small amount for cloud hosting and other technology services including email.
Initially, most of the income will be used to pay me (Alex Zorach) for my work on the project. This will allow me to dedicate more time to working on the site. If we reach a sufficient threshold, we will hire others. I am committed to never paying any individual, including myself, more than about $88K annually (in 2019 dollars, adjusted for inflation) and would hire another person before paying myself a salary this high. This figure is based on inflation-adjusting a 2010 study that found that increases in personal incomes over $75,000 do not affect happiness. A 2018 Study found similar results.
We would also like to donate money to organizations whose work, resources, or data we use, to nature preserves or land conservation organizations, and other organizations that closely align with our mission, especially when the work is directly related to material on our site. Currently we donate a small amount of our income to iNaturalist, a citizen science website with overlapping goals, in large part because we have relied on them heavily as a source of images for our articles and plant ID guides.
What are some results that could be facilitated by more funding?
With more funding the following projects could advance more quickly:
Refining plant range maps, and completing range maps for non-native/introduced species, as described in this blog post.
Completing articles on all ecoregions of the continental U.S., and more broadly, North America, including Mexico and Canada.
Completing and expanding more plant articles
Adding more photos, both of plants and ecoregions
Developing more plant ID guides
Interlinking the site with more plant databases
In addition, we could undertake more forward-looking work such as further developing the interactive features of our site.
How can we trust that you will use the money to make a difference in the world?
One of the best indicators of how an organization will use money is the work it is already doing. Since our launch in 2019, we have published hundreds of articles, ecoregion maps of North America, and tentative range maps of most plants native to North America. We also have developed and tested many of the interactive features of the site for tracking and reporting plant observations.
And we've done all of this with zero funding whatsoever in the initial stages, and only negligible funding in the first two years.
Many organiations have achieved a lot less than the work we've already done, with significant budgets and personnel. You've seen what we can do, and you can expect more of the same! Funding will primarily ensure that we can continue doing what we already have been doing, and that we can do more of it, as well as continually improving the quality of the resources we have already created.
Are you seeking any income or monetizing the site in other ways?
The other sites run by Merit Exchange LLC generate income through advertising and affiliate links. I would rather keep advertisement or affiliate links either off bplant.org entirely, or to a minimum. However, I have considered seeking income through these methods. The best way to ensure bplant.org remains fully advertising-free is to donate money so that there is no need to resort to these other income sources. Without any donations, I will probably eventually add at least some minimal advertising in order to cover server costs and provide some minimal compensation as the site grows. I have also considered an institutional subscription model as some educational institutions subscribe to various databases and open journals.
Since I am actively soliciting funding, if I do earn any income associated with bplant.org through advertising, affiliate links, or other sources, I will publish the gross earnings through these sources as well.
Any more questions?
Please get in touch using the contact link in the header or footer! I am eager to answer any further questions from anyone considering donating!