Balsam Firs (Abies basamea) in a Swampy Roadside Area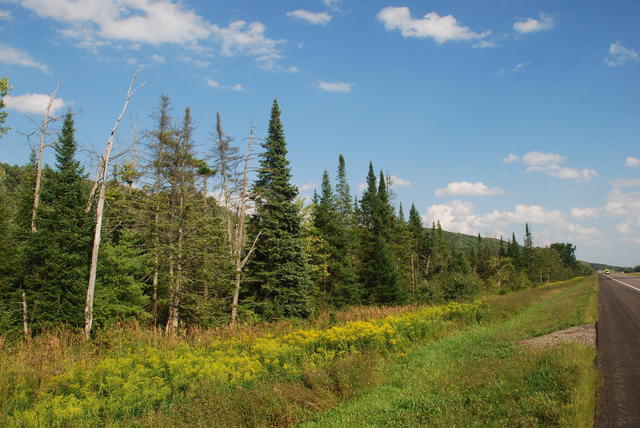 This photo shows a community of balsam firs (Abies balsamea) growing in a swampy area along a roadside in upstate New York. You can see the distinctive narrow, conical growth habit of this species clearly in this photo. If you look closely, you will notice that branches are mostly horizontal: even larger lower branches do not droop much, yet upper branches are only weakly ascending. These trees have also retained nearly all their foliage the whole way to the base; this reflects the shade-tolerance of this species, that it is able to retain photosynthetic efficiency even with relatively low light levels.

Balsam fir inhabits a wide range of habitats; this one is probably towards the wetter end of where it can be found; it can also be found on mesic sites and in drier uplands.
Photographer & Copyright
© Doug Goldman