Full-Sun-Grown Foliage of Balsam Fir (Abies balsamea)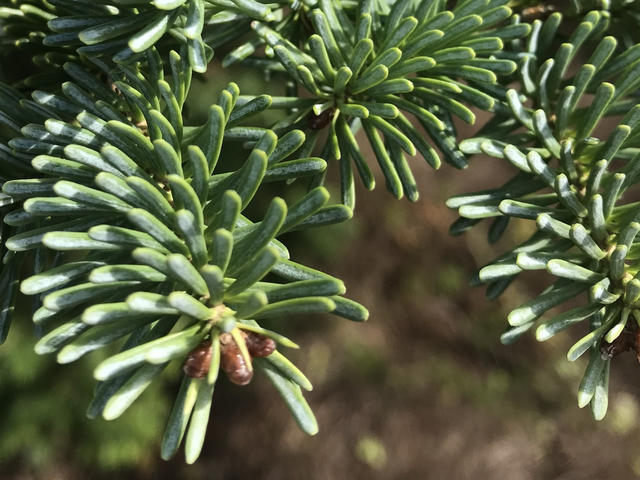 This photo shows the typical sun-grown foliage of a balsam fir (Abies balsamea), which looks radically different from the foliage of the same species growing in shade. Note the bluish color to the needles, and the way the needles curve out slightly from the twig, to arrange themselves roughly equally in three-dimensional space.

This contrasts starkly with shade-grown foliage, which tends to be greener in color and where the needles are arranged in two flat rows along the twig, like in this photo.

This is a crop of a photo by Ana Cristina, from iNaturalist.
Photographer & Copyright
© Ana Cristina