US EPA Level III Ecoregions in Colorado and Surrounding States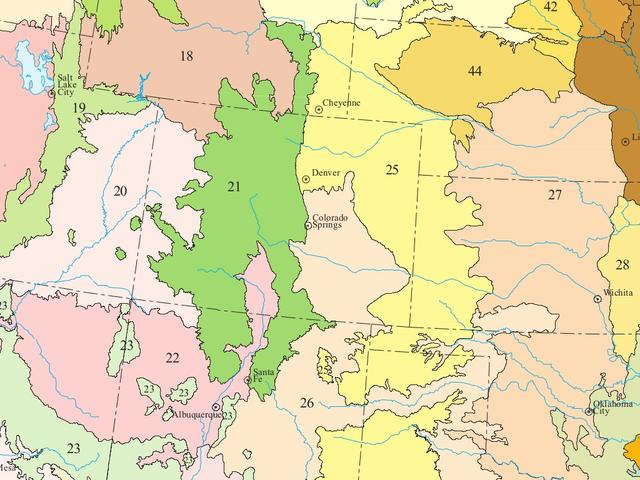 This image is an excerpt from a US EPA publication. It shows the Level III ecoregions in Colorado and surrounding states.

This image is featured in our blog post on using ecoregions over political boundaries. It clearly illustrates one of the main problems with political boundaries, which is that they often do not correspond well, or in this case, at all, with ecological boundaries.

This phenomenon is particularly pronounced in the American West, where state and county borders tend to have large, blocky distributions, whereas the ecosystems tend to follow the topography, cutting right across these lines.
Photographer & Copyright
© U.S. EPA