Texas Paraphernalia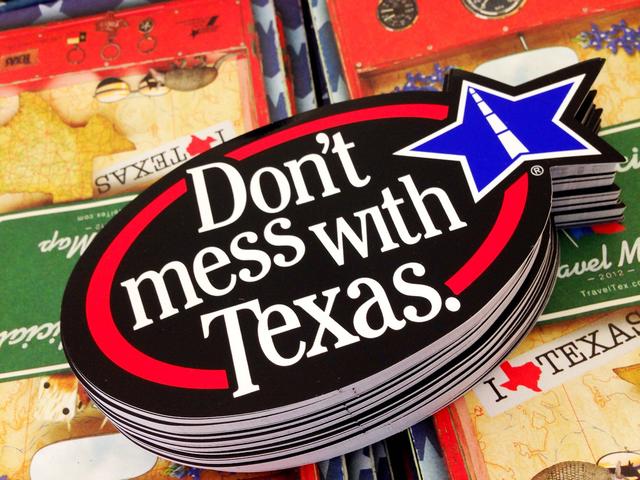 Taken on Sep. 21, 2013
This photo shows Texas paraphernalia, with the popular slogan "Don't mess with Texas" as well as the "I (love) Texas" with the usual heart being replaced with a red outline of the state.

Texas is an example of a state where its residents often have a strong sense of identity, sometimes even stronger than their national identity. The association of people's identity with political boundaries often happens to the exclusion of awareness of or association with ecological boundaries or regions. Such identity plays a major role in the favoring of political boundaries over ecological ones.

This favoring occurs on a personal level through direct factors such as a person showing greater awareness of state, national, and even county boundaries, and lesser knowledge of ecological boundaries. However, strong sense of identity associated with these boundaries can also focus into governmental policy decisions as well as non-governmental organizations organizing around state, county, or national borders, in such a way that favors action along the lines of these borders.

We discuss these issues in depth in our blog post on using ecoregions over political boundaries.
Photographer & Copyright
© Texas State Library and Archives Commission Follow