Unripe Cones of Balsam Fir (Abies balsamea)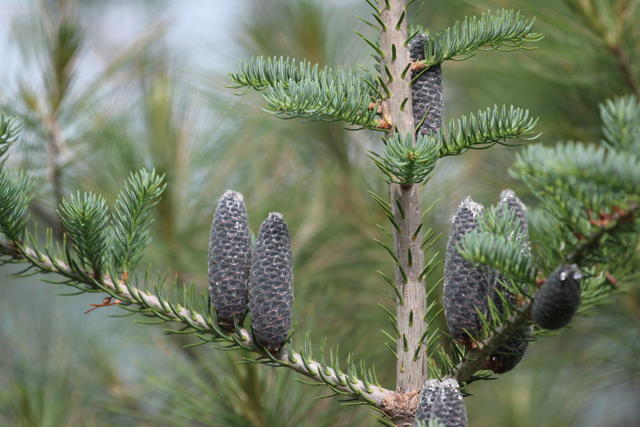 This photo shows the unripe cones of a balsam fir (Abies balsamea). Note their dark gray color and upright orientation. If you zoom in on this photo, you can also see the suction-cup bases for the needles, although this characteristic is more evident in this closeup photo.

Because this photo is taken near the top of a tree, the foliage is exposed to more sunlight, and thus shows a more bluish color, and the needles are more spaced out in three dimensions and less flat. You can see them curving up from the twigs in many places in this photo.
Photographer & Copyright
© Rob Foster