Home
»
Plants
»
Ipomoea hederifolia
Scarlet Creeper (Ipomoea hederifolia)
Also known as scarletcreeper, scarlet morning glory.
Page contents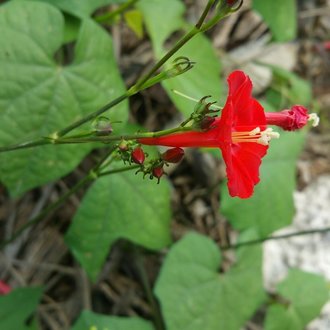 ↑Summary
An annual vine native to the southeastern U.S. into Mexico.
This tentative map is based on the FHWA's ERA. This data lacks information on Canada, but also overestimates native ranges, especially around the edges, as this post explains. We have not yet reviewed or fixed this map.
↑Photo gallery