Home
»
Plants
»
Eranthis hyemalis
Winter Aconite (Eranthis hyemalis)
Page contents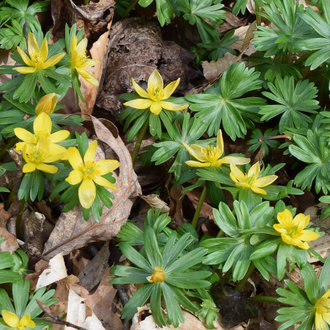 ↑Summary
A perennial, native to Europe, where it has hugely expanded beyond its original range. Introduced in North America, where it has only become established in a few locations, mostly southeast Pennsylvania and Northern Delaware, but can be locally common where it is found.
| | |
| --- | --- |
| Legend | Color |
| Introduced | |
| Introduced or Not Present | |
This tentative map is based on our own research. It may have limited data on Canada and/or Mexico, and there is some subjectivity in our assignment of plants as introduced vs. expanded. Read more in this blog post.
↑Photo gallery