Home » Observation #87 » This Photo
Basal Rosette of Poison Hemlock Leaves (After Overwintering)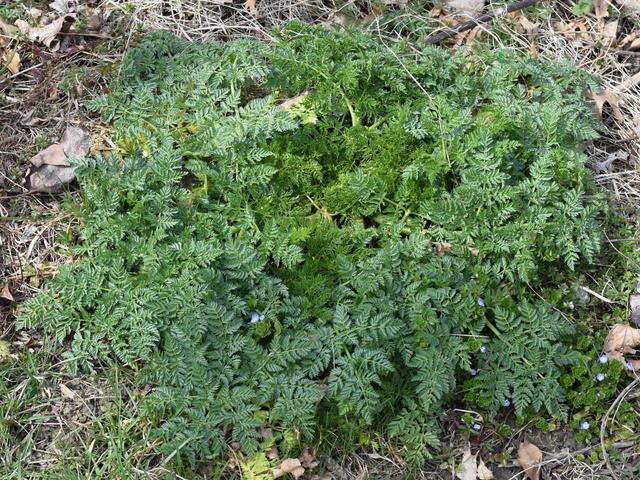 Taken on Mar. 20, 2019
This photo shows the rosette of basal leaves of a poison hemlock (Conium maculatum) plant, after the plant successfully overwintered, and before the plant has started to bolt (grow upright to flower).

These leaves were evergreen, staying on the plant all winter long. If you look closely, you can see they originate from a single point at the center of the plant. The branching here is all in the form of compound leaves; the plant has not yet produced any stems.

This growth pattern is shared by many plants in the carrot family, including familiar garden plants like carrots and parsley. One reason poison hemlock is so dangerous is that it can be mistaken for these food plants.
Location
Photographer & Copyright