Home
»
Plants
»
Quercus ilicifolia
Bear Oak (Quercus ilicifolia)
Also known as scrub oak.
Page contents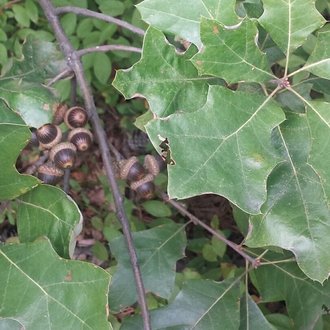 ↑Summary
A small, shrubby oak, typically inhabiting harsh habitats, such as fire-prone barrens or rock outcroppings, where large trees cannot grow.
This tentative map is based on the FHWA's ERA. This data lacks information on Canada, but also overestimates native ranges, especially around the edges, as this post explains. We have not yet reviewed or fixed this map.
↑Photo gallery