Home
»
Plants
»
Eupatorium serotinum
Late Boneset (Eupatorium serotinum)
Also known as lateflowering thoroughwort.
Page contents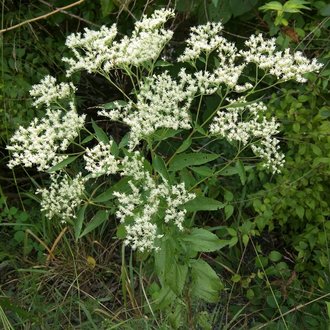 ↑Summary
A perennial native to North America, this species has been expanding its range to the northeast in response to humans creating more open habitats.
This tentative map is based on the FHWA's ERA. This data lacks information on Canada, but also overestimates native ranges, especially around the edges, as this post explains. We have not yet reviewed or fixed this map.
USDA Plants Profile for Eupatorium serotinum
↑Photo gallery