Home
»
Plants
»
Cornus florida
Flowering Dogwood (Cornus florida)
Also known as eastern dogwood.
Page contents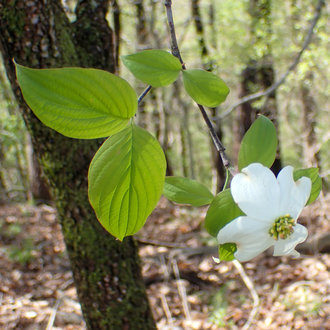 ↑Summary
A small flowering tree of Eastern North America, common in forest understories and widely planted in landscaping.
This tentative map is based on the FHWA's ERA. This data lacks information on Canada, but also overestimates native ranges, especially around the edges, as this post explains. We have not yet reviewed or fixed this map.
↑Photo gallery